The marketplace for venture investments
The marketplace for venture investments
Only stakes in recently financed start-ups
Quality and honest pricing right from the beginning
Investors – buy many shares quickly
Invest in all dimensions of the startup market.
On the AllVentures Secondary Market you can buy start-up investments. The secondary market is only open for shares of startups having completed a financing round within the last 90 days. This round determines the current valuation.
You buy just like major investors do – simple and at the current value.
Business Angel – sell their shares
Sell your shares of one of your startups here.
Directly after a financing round, shareholders can offer their shares for sale. The purchase price is clearly determined by the current financing round. Complex valuation procedures between buyer and seller are therefore unnecessary.
Trust is build with every potential buyer.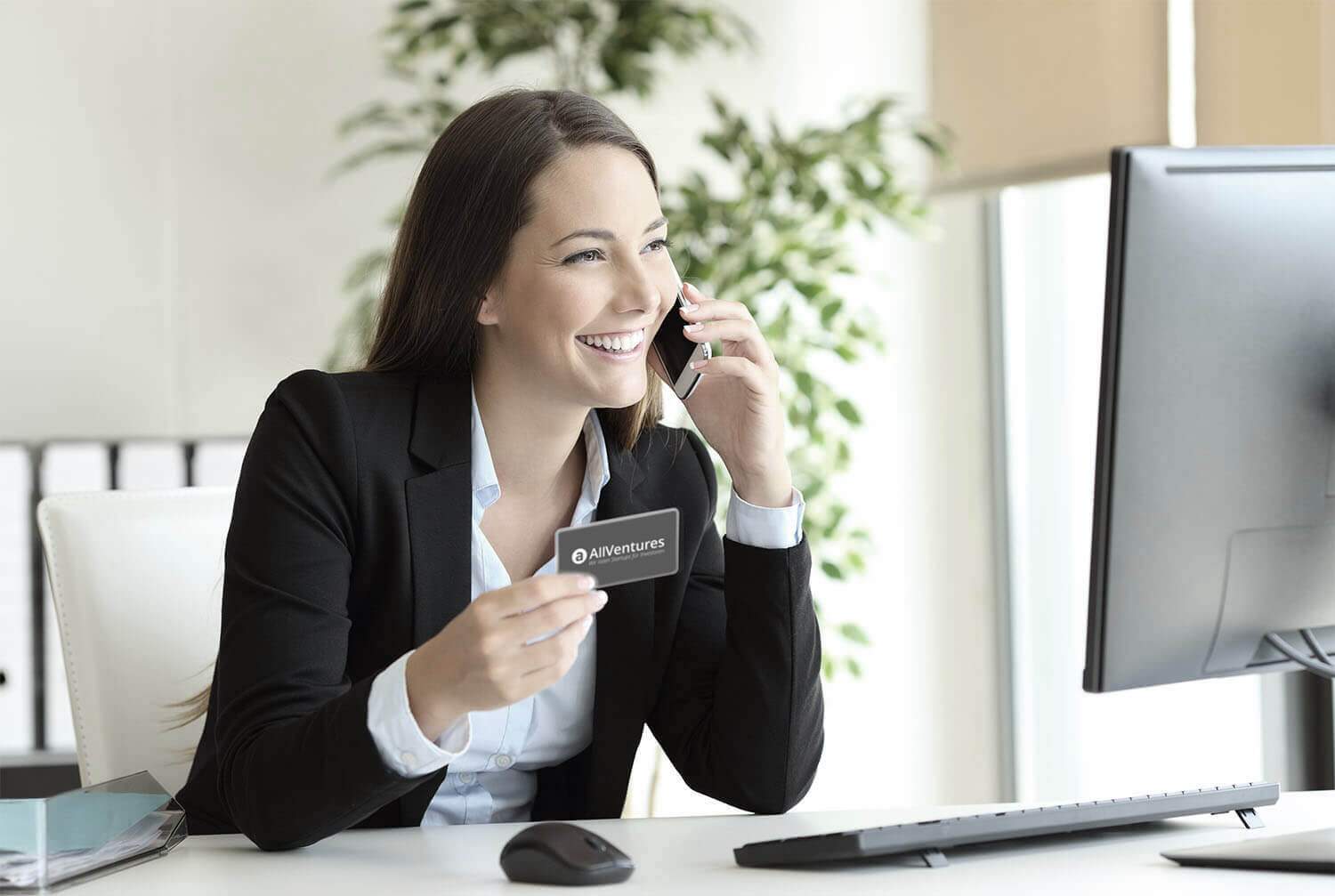 Get in contact with us
Realize your venture profits
Leave us a message or give us a call +49(0)30-62937270
Our 90-day rule for your quality startups
Liquidity – Business Model – Purchasing Price
Financed start-ups:
Fresh liquidity available
Start-ups have sucessfully raised capital recently. Depending on the financing volume, therefore, the next steps and growth phase of the startups have already been financed.
Thus, the future of that startup is initially secured.
Startups with potential:
Validated business models
Start-ups whose shares are offered at our secondary market have usually been reviewed by the respective investors over the course of the previous financing round.
Buyers can purchase even without having to do their own review.
Quick negotiations:
Pre-audited purchasing prices
The current financing round (dating back a maximum of 90 days) forms the basis for the subsequent secondary market transaction between buyer and seller.
The current third party valuation creates confidence in the right purchasing price.
Shortly after a financing round
The important 90-day rule
Up to 90 days after the financing round
All start-ups for which investments are offered via our secondary market, have completed a financing round within 90 days prior to registration. Only such investments can be registered with us for sale.
For quality and more confidence
The 90-day rule ensures quality: With recency of a current financing deal, there is a fundamental trust between buyer and seller in the financing of the start-up, the validity of the business model and the right purchasing price.
Primarily large investors on the buy side
We offer quality and speed
Startups with quality
Institutional investors and also large investors are looking for start-ups with a guaranteed quality. With the 90-day rule a relation to an examination of the start-up's business model is guaranteed.
The quality was evaluated in the current financing round.
Quick investment phase
Lengthy price negotiations are not necessary. Thus, time-consuming due diligence and countless discussions with start-up teams and sellers are unnecessary or at least reduced to a minimum.
The company´s predefined value facilitates a quick deal.
Easy selling – how to
Upload your startup share now
1st step: 90-day period
You can upload your startup share for sale. If no more than 90 days have past since the notary date of the last financing round. Therefore proceed your registration within 90 days.
Step 2: Upload your investment
In addition to the key data on your investment, you enter the current value according to the last financing round. Please provide evidence of this value until the notary date.
Step 3: Matching with buyers
After uploading your investment, you will be matched with potential buyers. We only charge a commission in case of a successful notary contract.
Important: The 90-day rule is not negotiable
This is how we ensure quality and trust
Performance-based commission
Only in case of a successful sale we charge a commission. Depending on the individual case, this commission is between 3 and 6% of the selling price. The exact amount will be agreed upon with you individually.
After registration we will contact you for further details.